Video tutorial to make an interactive 3D greeting card
·        Easy to follow course
·        Use the photograph supplied or your own
·        Create many times for different events or celebrations
·        Learn how to make the basic structure and then let your imagination run free!
What you'll get
·        9 x downloadable videos
·        1x PDF photograph and a drawing to produce your first card
·        Ask me questions via Instagram @janechipp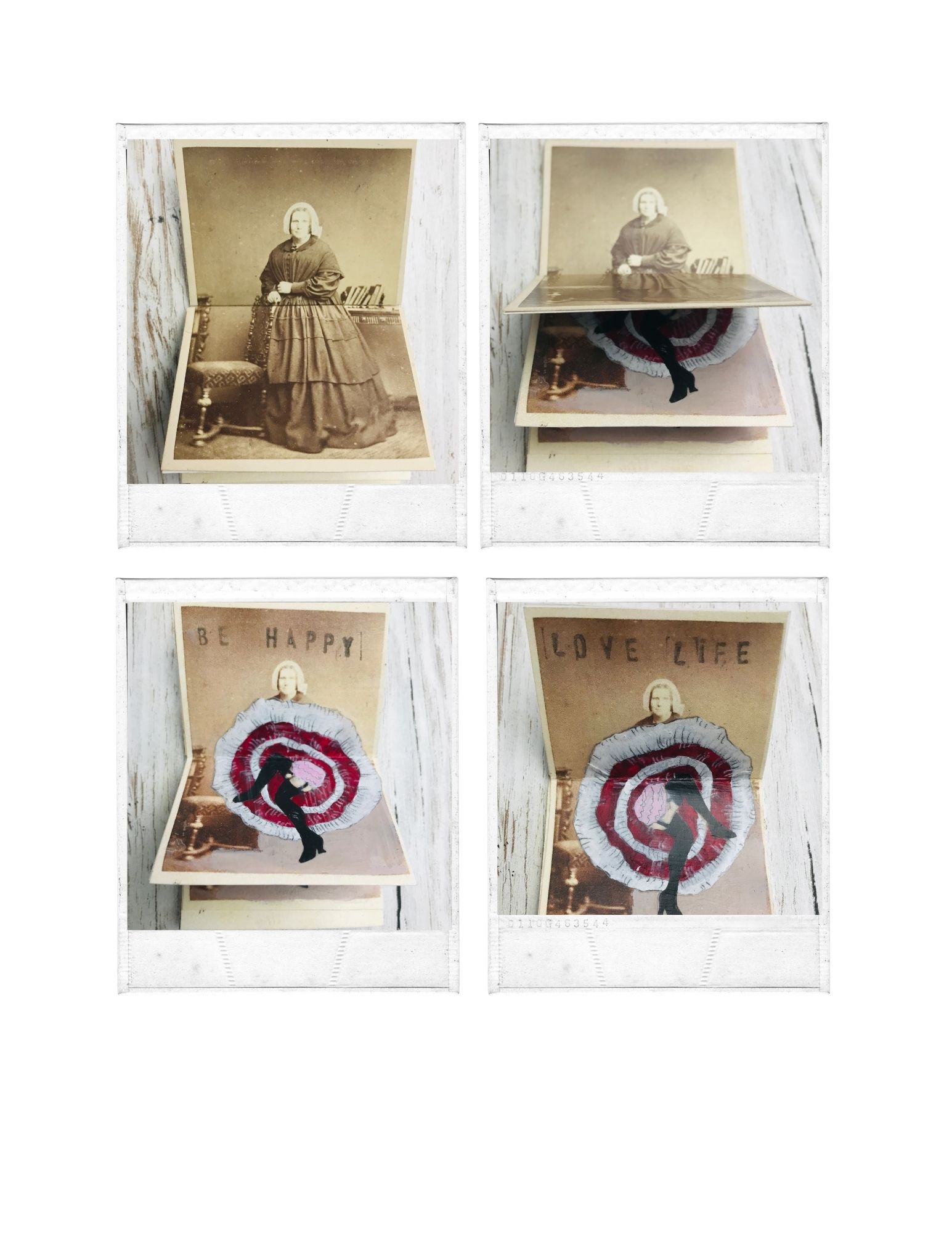 What you'll make
Using the image provided, or your own photograph, create this fun card. The photograph is adapted so that the skirt lifts to reveal two sections; showing her petticoats beneath and 'CanCan' dancing legs kicking each side.
This is such a fun structure for a card and can be used for birthdays or any type of event or celebration.